From John Folk-Williams's blog Cross Collaborate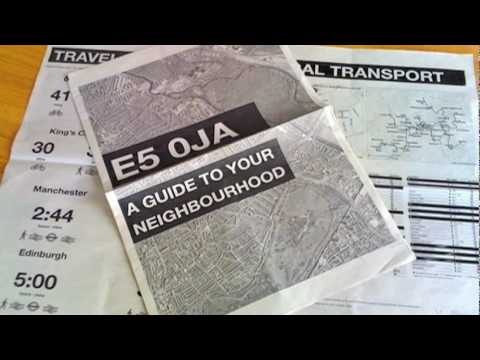 Video courtesy of TED.com
Tim Berners-Lee, inventor of the World Wide Web
, has become one of the primary advocates for access to public data and its conversion to useful forms through innovative software applications. In this video, he showcases a number of examples developed by public and private agencies.
Collaborative decisions require sound technical information that is readily understandable by citizens and experts alike. Ensuring access to information enables each member of a collaborative group to be a full partner in the process. These earlier posts on the techniques of Hans Rosling and Dan Roam illustrate innovative ways of achieving that goal.
But good presentation depends on the availability of data, especially from public sources. Ensuring that public data is rescued from the archives is one of the driving purposes behind such efforts as the Open Government Initiative and the work of groups like the Sunlight Foundation. Tim Berners-Lee is directly contributing to this movement while advocating something much broader, the creation of a second World Wide Web.
He envisions a new web of linked datasets sharing a common format and accessible through requests in ordinary language. In an earlier video, he explained the technical basis for this data web and urged the opening of public databases for this purpose. As he describes in this presentation, there are now several remarkable examples made possible by such government efforts as the U.S. site, Data.gov, and the U.K. equivalent, Data.gov.uk, a project he directs.
Berners-Lee covers a lot of ground in his typical rapid-fire delivery, and to help you get more familiar with the work he refers to, I'm adding links to a few of the examples discussed in the video.
Analyzing and Visualizing U.K. Public Spending: Where Does My Money Go.
Mapping local government employment data (West Midlands, England): Unemployment Data. A catalog of additional maps in this series can be found here.
The Open Street Map Project provides this wiki site for volunteers from around the world to map streets in countries all over the world.
This is the video of the Haiti map from this project. It shows the increasing number of edits designating streets remaining passable right after the earthquake.
This video presents the progression of all Open Street Map edits globally: Global Edits.
Please let us know of any other examples of innovative applications of public data you may have encountered – or used in the course of collaborative practice.