Who knew the Academy Awards would need a mediator?
For those that missed it, at the Oscars on Sunday night, Chris Rock joked about Jada Pinkett-Smith's shaved head. Jada's husband, Will Smith, proceeds to walk across the stage and slap Chris Rock in the face. After taking his seat, Will continues to yell and swear at Chris.
Now, imagine if a mediator were there, to have both sides share their interests, empower each other, and reach a place of understanding. Because so often there is not a clear right or wrong, simply an opportunity. How could a mediator shape this conversation for Chris to understand, for Jada to be empowered, and for Will to learn how support his wife:
CHRIS: Jada, I love you. G.I. Jane 2, can't wait to see it.
WILL: (begins storming the stage)
MEDIATOR: (jumps in-between Will and Chris) All right everyone, what happened?
WILL: He made fun of my wife! I'm gonna-
MEDIATOR: Thank you for letting me know, Will. I'd like to hear from Jada next.
JADA: So, Chris made a joke about my hair, which, tbh, was crossing the line. I have an auto-immune disorder that causes hair loss. It's hard enough coming to these events, trying to smile and be brave, where you know the press is going to tear apart everything you wear and say. But then to be teased from the stage as well? That was too much.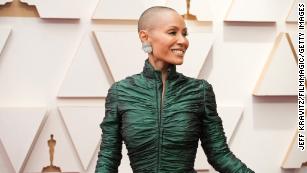 CHRIS: Jada, I forgot about the disorder. My bad. You're so bold and fierce, I thought this was just another statement of your strength.
MEDIATOR: Thank you both for sharing your interests. I can tell you both respect each other and the work that you do. Jada, anything else you would like to add?
JADA: I know that we both have to do our job–I act, Chris tells jokes. Just, maybe next time, keep the jokes to funny mistakes we've made instead of teasing physical impairments?
MEDIATOR: Thank you, Jada. Sounds like we have an offer. Chris, your thoughts?
CHRIS: That makes sense, Jada. But, I can still make fun of Will, right?
JADA: He's a big boy; go for it.
DENZEL: Uh, Will, you wanna take your seat now?
(scene)
They laugh; we laugh; interests were shared; connections were made. No need for senseless violence or destroying reputations.
And once again, our communication superpower saves the day.