Progress in the mediation field is often a bit abstract, if not illusory. Related, humor in mediation has historically often been frowned upon as risky, if not insensitive. These spells have, however, now seemingly been broken by, of all things, readily available mediator mugs! Mediator mugs are seemingly leading mediation's coming out party and, mug by mug, helping to shift our culture toward respectful dialogue and a search for optimized solutions.
Promoting oneself as a mediator has always been a challenging endeavor. The truth is that the selection of a mediator by parties is a remarkably conservative decision. Disputing parties, already having plenty of difficulty with one another, are not looking for Bozo the Clown or a "newbee" to be their mediator. Parties want their mediator to be experienced. Parties want their mediator to have credibility. Parties want their mediator to be effective (especially in controlling the other side). Is it possible that parties also appreciate a mediator who is a bit creative, even somewhat humorful?
Whether parties want creativity and good humor associated with their mediation services or not, the current over two dozen mediation mugs available at Amazon.com certainly make it seem that the mediation field has somehow broken through historic behavioral constraints to share a bit more joy and good humor in the mediation room. I note that all of these mugs are currently available. In trying to understand what messaging might effectively work in mediation, I have foolishly sought to categorize these mugs by approach, thinking that this may inform a next deeper look at the prospects for mediation wall art. On a serious note, all of this is a part of bringing mediation concepts of respectiful dialogue and the pursuit of optimized solutions front and center as a social pillar for a better tomorrow.
Together, each of us acting individually, we can help to beneficially shift our society and culture toward mediative solutions one giggle at a time. And if our family has any interest, what a great set of ideas for holiday gifts this year!
WISDOM AND TRUST BASED MUGS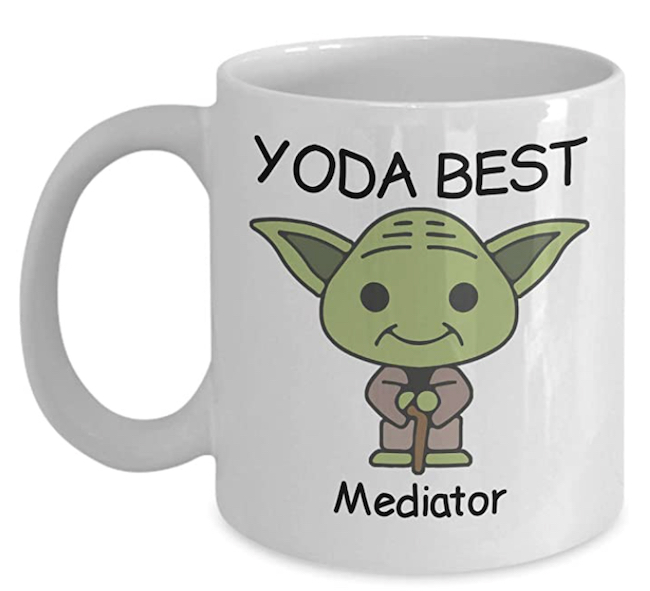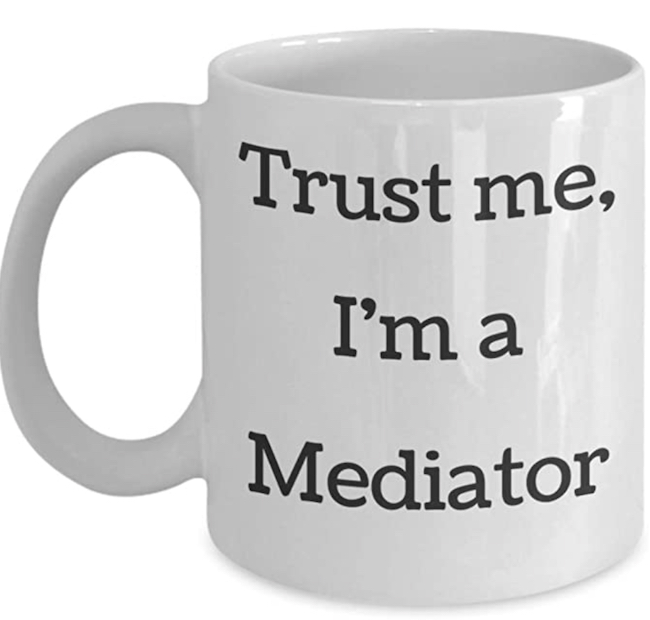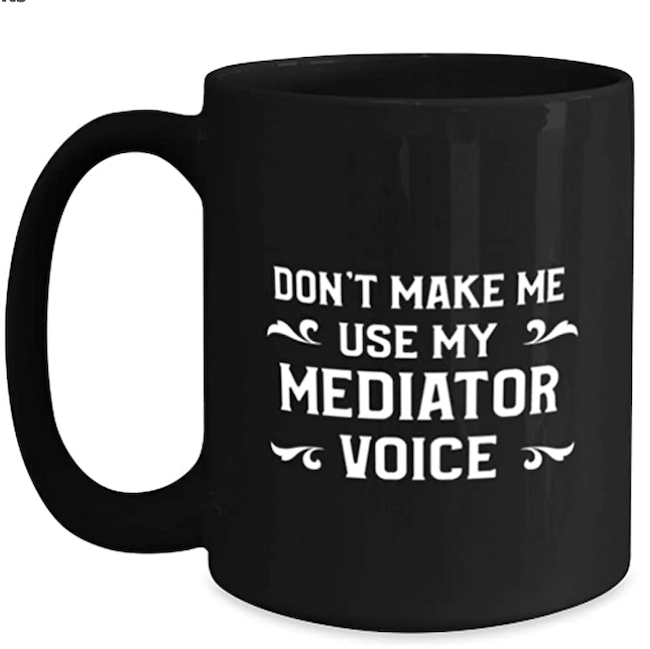 MAGIC & SUPERPOWER MUGS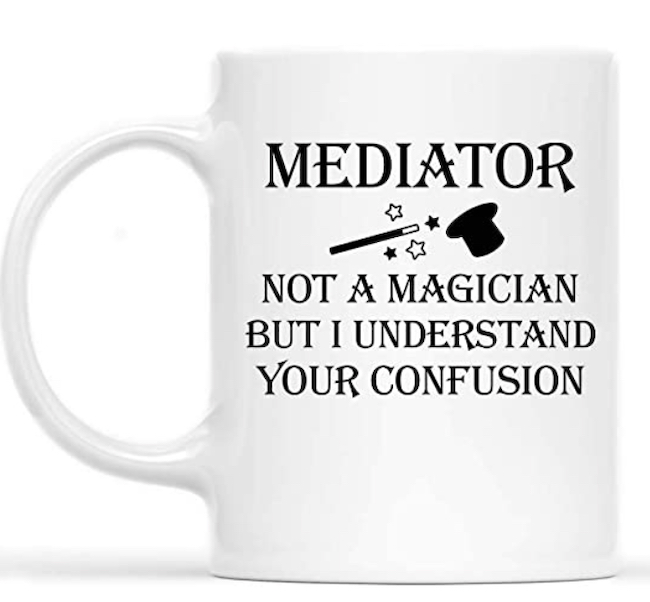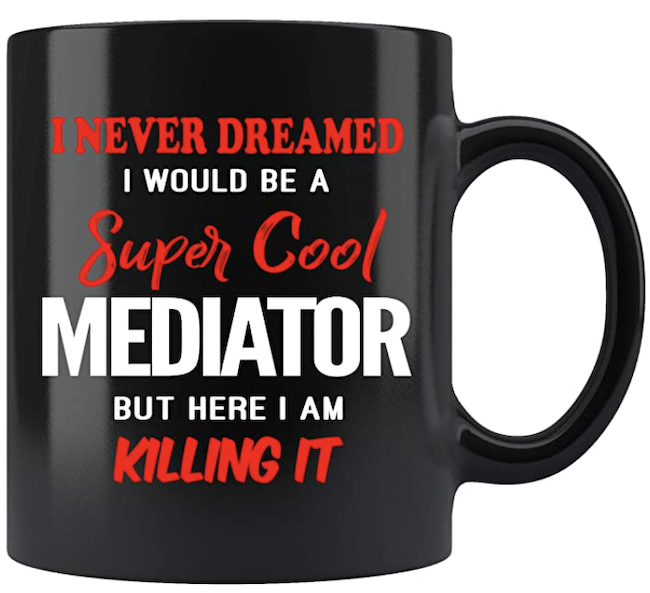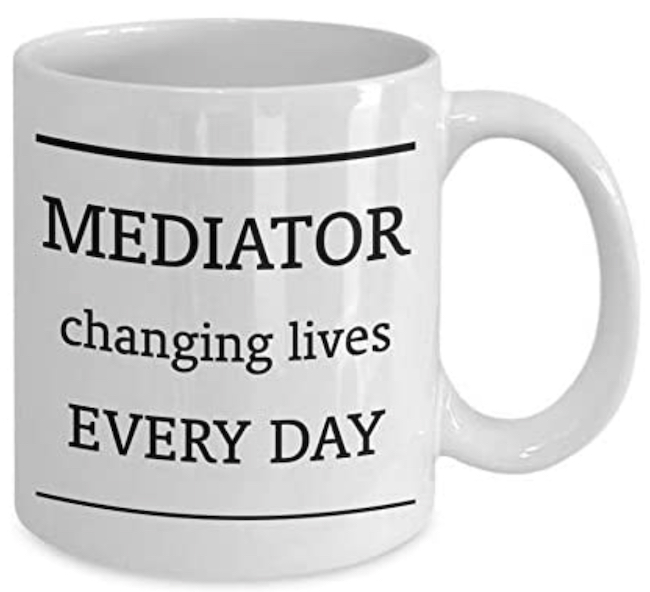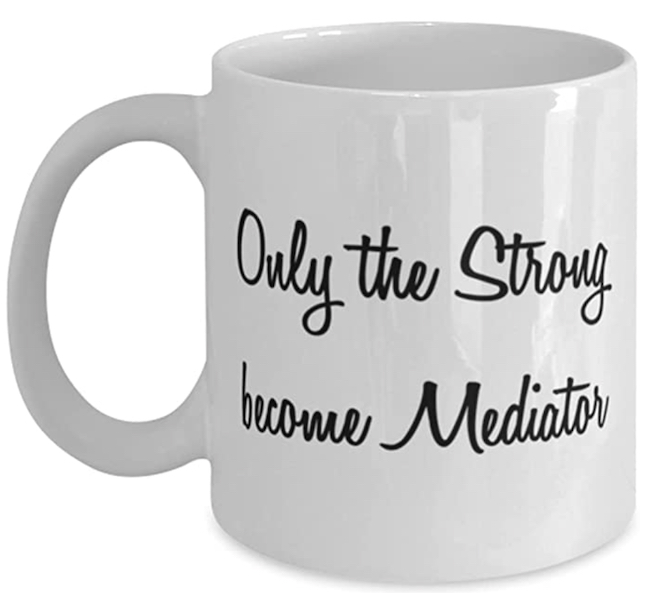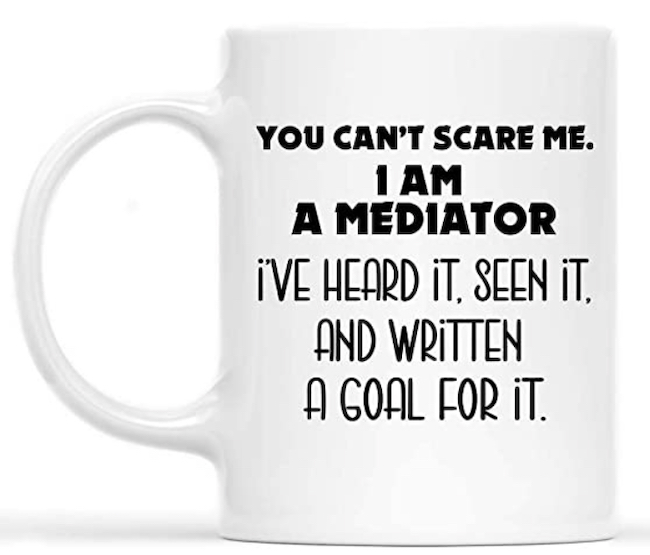 NEUTRAL MEDIATOR MUGS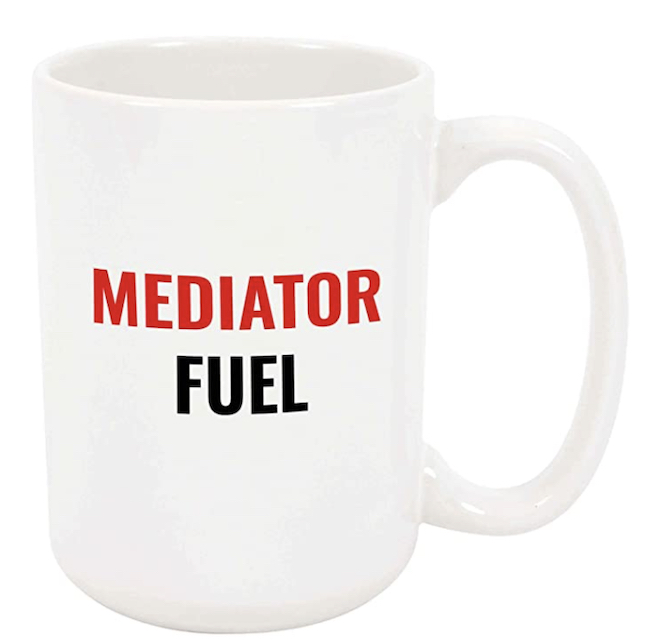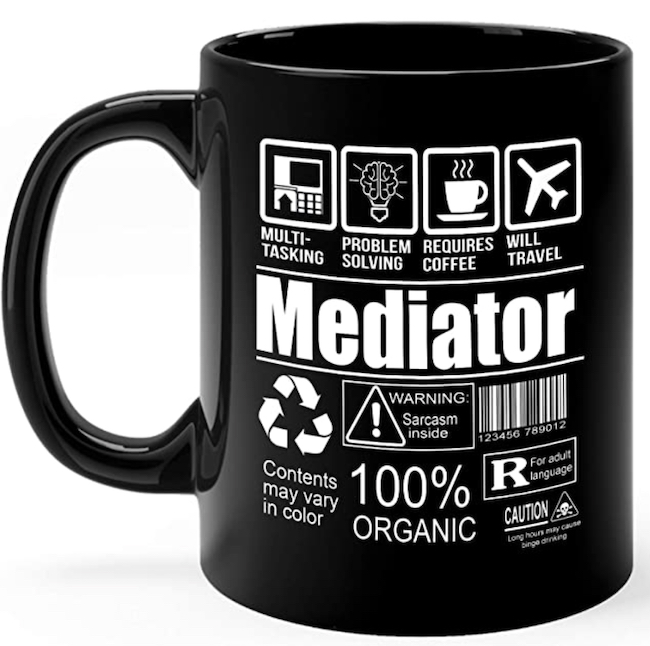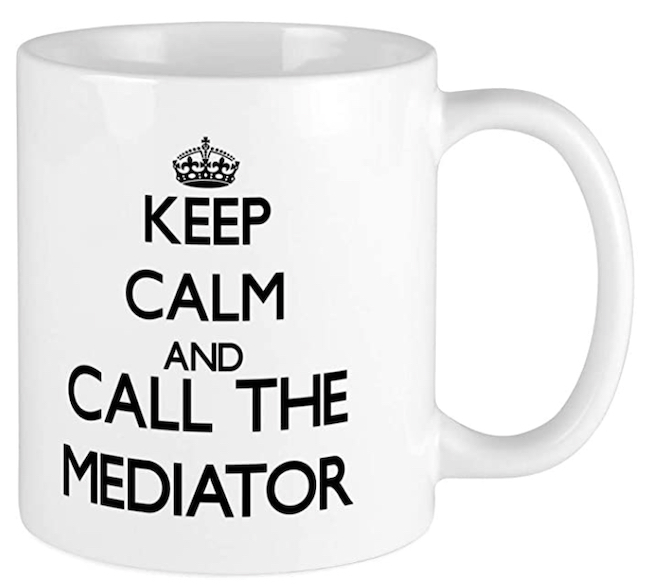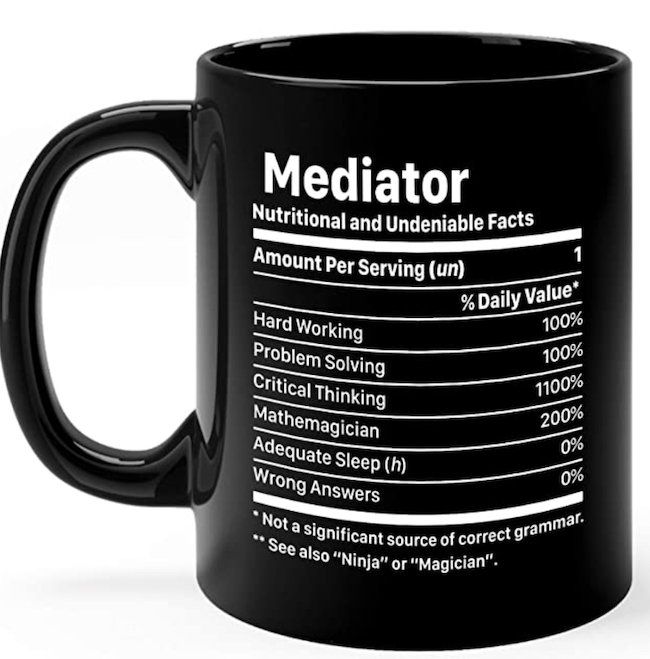 CONFIDENCE BUILDING MUGS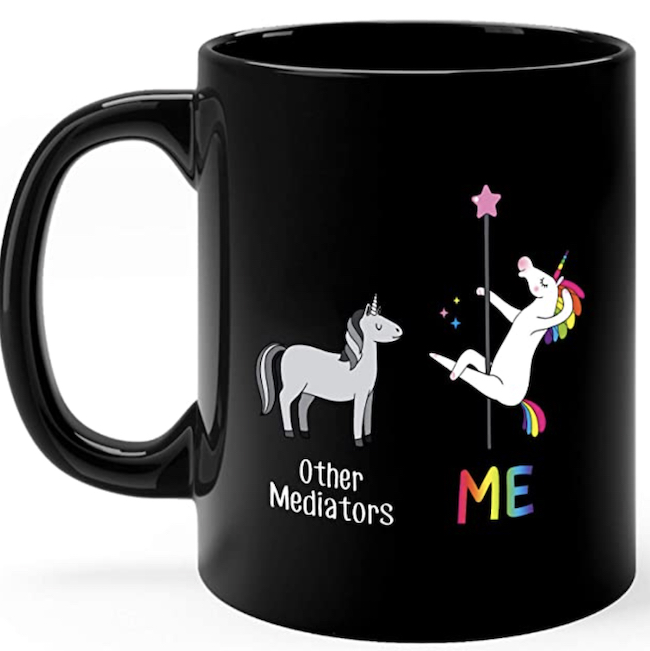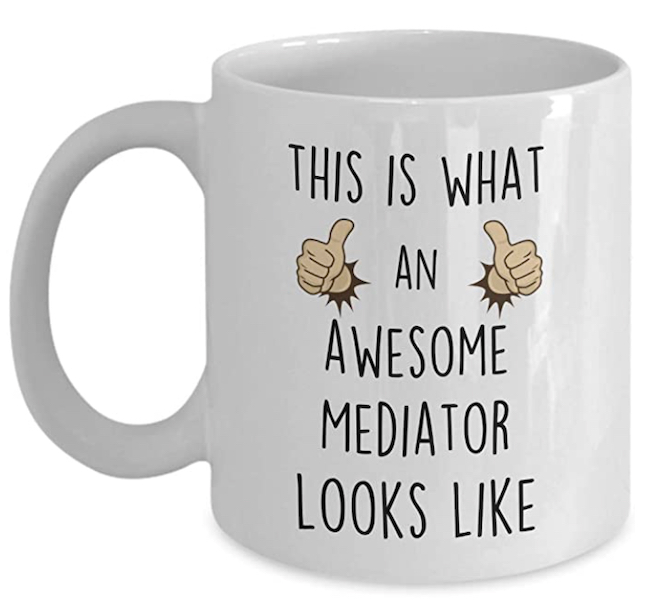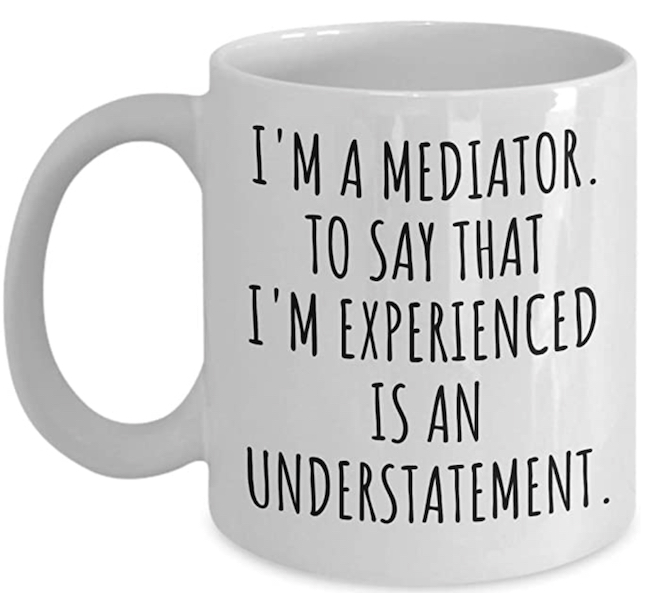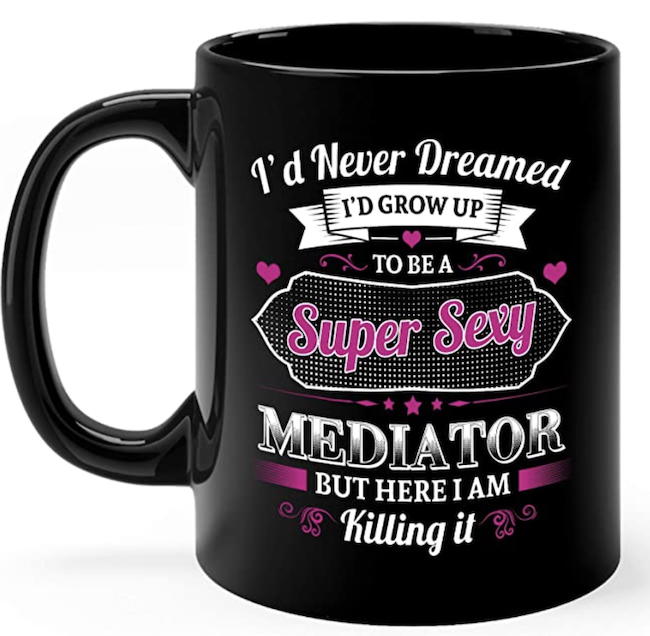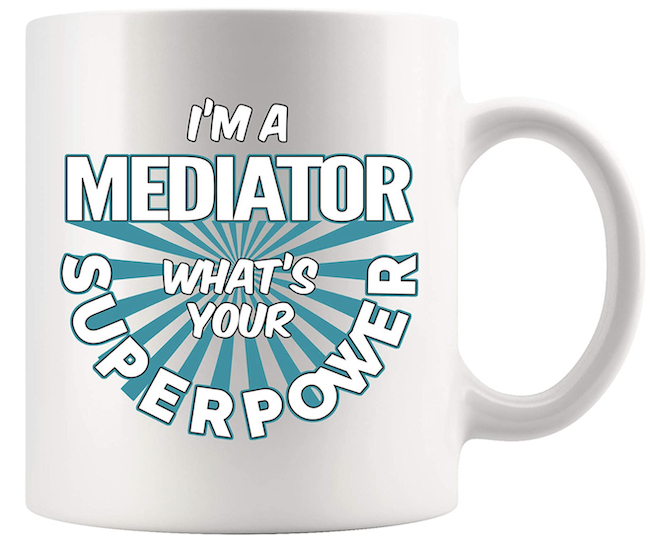 GENDER IDENTITY MUGS