"Birth is involuntary. Death is inevitable. Such is life. It begins with a single inhalation. It ends with a single exhalation. In between, we take a finite number of breaths, the sole, solitary, single most important activity in life. We breathe.  Each breath we breathe is an invitation to live more fully, more consciously, more attentive, and more aware."
– Ronald M. Supancic, 2011
"Be softer with you. You are a breathing thing. A memory to someone. A home to a life." — Nayyirah Waheed
Ron Supancic passed away August 20, 2021, after a brave six-year battle against Myelodysplastic Syndrome, a precursor to Acute Myelodysplastic Leukemia.
Three days after a wonderful vacation in the Pacific Northwest, where he enjoyed the company of his extended family, he became seriously ill. He was hospitalized for ten days. The daily presence of his wife and four children was a great comfort.
CALIFORNIA, 1939
Ron was born in San Francisco to Melin Supancic and Helene Dupree. When Ron was 10 his parents split and he moved with his mother and three siblings to the slate grey damp of Puget Sound.
His parents' divorce was the most traumatic experience of his life and he was determined to one day balm that pain.
At 17 he joined the navy, completed Electronics school, and traveled throughout the Pacific. Forever after, he would love the ocean. Upon completing service, Ron moved to Los Angeles to attend Los Angeles City College, where he met the love of his life, Terrie Frost. In the wisest act of his young life, he married her, and worked to keep her for the better part of six decades.
While working the night shift as a writer at Litton Industries to support his growing family, Ron graduated from UCLA film school with High Honors. His mentor, director Stanley Kramer, advised him that "Lawyers were running the whole damn Motion Picture industry," so Ron attended the University of Southern California School of Law. He graduated in 1968 as President of his night class, while continuing to work full time in aerospace.
Ron practiced law at the Wilshire Boulevard firm Spray, Gould, and Bowers, and later, Paramount Studios. Unfulfilled, he joined the Van Nuys firm of Gabler and Berglund, where he was mentored by one of the greats, David W. Berglund. He concentrated on the practice of Family Law and became one of the first Certified Family Law Specialists in the State of California. Ron rejoined the Navy as a Reservist and attained the rank of Lieutenant Commander before retiring upon the birth of his fourth child.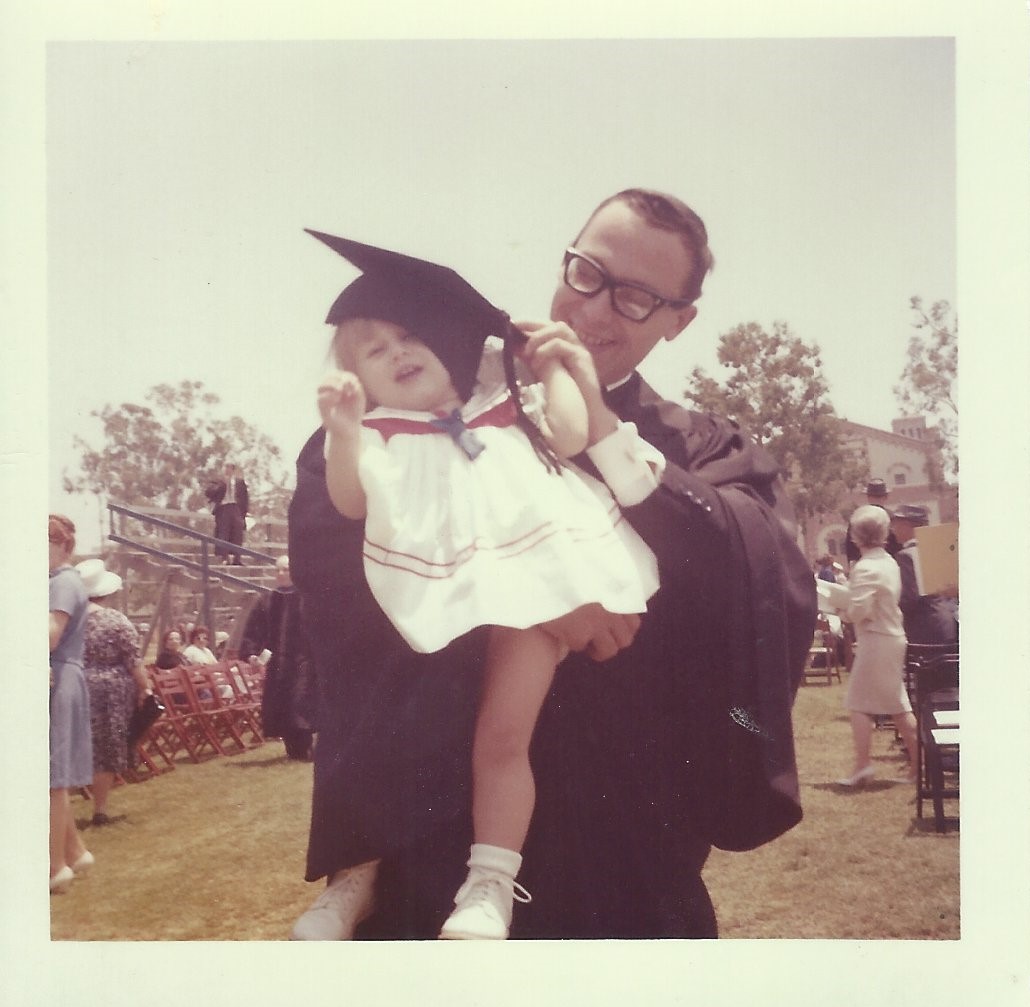 A NEW ERA OF TRANSFORMATIVE FAMILY LAW
Divorce is frequently full of venom and vitriol, leaving aching wounds within families that experience it. Ron knew that pain firsthand and would spend the rest of his working life devoted to changing the way divorce happened.
With other like-minded attorneys Ron began to explore Mediation as a tool toward this change. As a member of Harvard Law School's Program on Negotiation (HNII), which spawned 'Getting to Yes,' and other groundbreaking methods of communication, Ron continued to develop and teach tools for change, such as Collaborative Law.
His great joy was that two of his children followed him into the practice of law. He loved his work.
Ron was an active member of the American Academy of Matrimonial Lawyers, and a Founding Member of Mediators Beyond Borders. Other memberships included Southern California Mediation Association, Association of Certified Divorce Professionals, International Academy of Collaborative Professionals and Bruin Professionals. As Associate Professor of Law and adjunct professor of Law and Ethics, Ron taught at colleges and universities statewide and abroad. He was a frequent guest on radio and television, where he advocated Collaborative Divorce and Mediation. He authored three books on divorce during his career.
With the assistance of his son Ty, Ron founded The Law Collaborative, APC, creating a full-service law firm emphasizing extra-judicial dispute resolution. The goal was to help clients achieve best-interest results, while staying out of court, and providing the finest litigation support system available in instances where litigation could not be avoided. His youngest daughter also works in the firm and recently graduated law school with high honors.
Their work with retired judicial officers, mediators, and those committed to the practice of consensual dispute resolution will continue in honor of Ron's dedication to conflict resolution and his commitment to helping families in crisis.
Ron lived his life with passion, joy, and a grateful, generous spirit. He is deeply missed.
Ron is survived by his wife of 59 years, Terrie, his four children, Trina (Raul Fernandez), Ty (Kirsten), Nicolas, and Patricia (Michael Snyder), five grandchildren, and three great grandchildren.